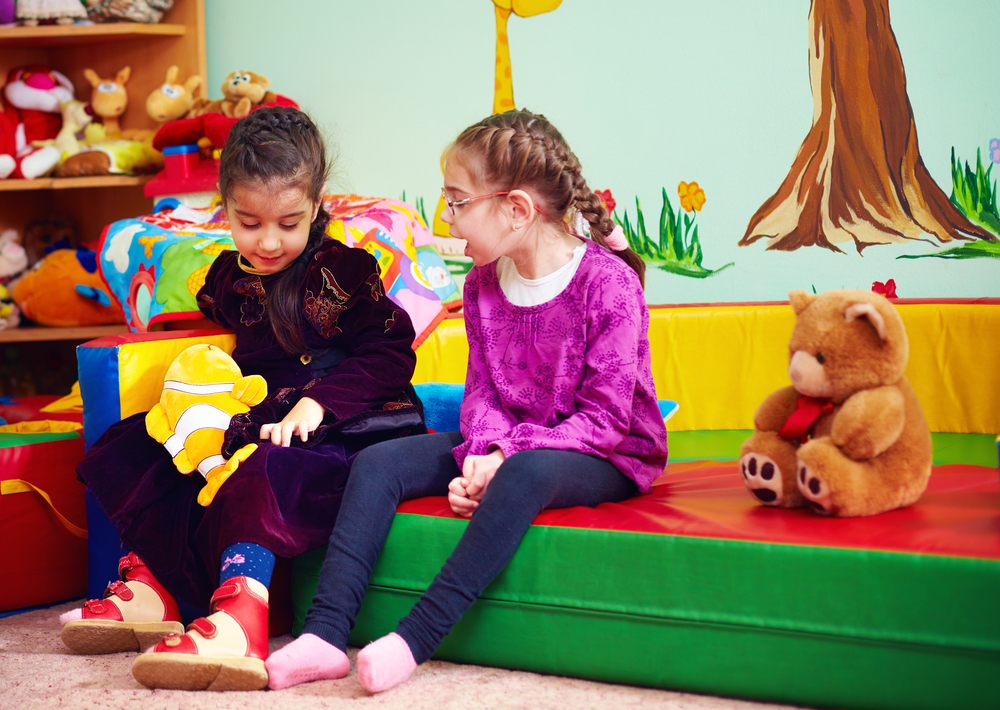 The Inclusive Child Care Program provides early identification and intervention services for children enrolled in licensed child care settings. Support is provided to enhance opportunities for inclusion of children with special needs in licensed child care programs throughout the United Counties of Leeds and Grenville.
Children from birth to 12 years of age with an identified developmental/intellectual delay or who are at-risk for later delays, are eligible for services. A child must be enrolled in a licensed child care setting in Leeds and Grenville, or be on the wait list for a child care space. Under the Ontario Regulation 138/15, a "child with special needs" means a child whose cognitive, physical, social, emotional or communicative needs, or whose needs relating to overall development, are of such a nature that additional supports are required for the child.
A psychological or medical assessment to verify the developmental/intellectual delay is not necessary at the time of referral. Family, child care teacher and other agency observations and assessments are accepted.
Resource Consultants employ a consultative model to facilitate the inclusion of a child into the child care program. A range of supports is available to families and child care programs including, but not limited to the following:
Family services plans
Consultation
Developmental screening tools
Service coordination and linkages to agency and other community services
Transitional planning to school
Resource lending library
Licensed child care program consultation
Child care provider training
Enhanced support funding
In addition, Resource Consultants collaborate with the EarlyON Child & Family Centres of Leeds & Grenville with regards to information about child care, child development and services in the community to parents, guardians and caregivers.
Spinclusion Sessions, an interactive game designed by Toronto Community Living to teach all children about diversity and inclusion, can be offered in primary classrooms within local School Boards.